At our periodontal practice, we recognize that all of our patients are unique, and deserve to receive periodontal care that reflects their individual needs. We are committed to working with you and your family to create a positive, comfortable, and customized periodontal experience every time you visit our practice. Our friendly staff is here to help guide you through each step of your treatment, and we strive to make the process as easy as possible. Our team has been together for many years, and are highly trained (and cross trained) to provide you with the highest level of care.
---
Lorenza
Patient Coordinator
As the patient coordinator, I am passionate about providing patients with a positive and welcoming experience. I take pride in making sure that all info is collected to ensure a smooth and efficient process for all our patients.
---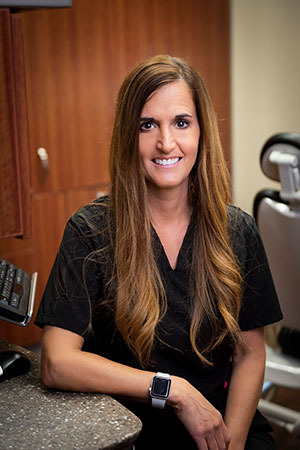 Dana
Office Manager
As a dedicated Office Manager my focus is to implement a positive experience in the Front Office and for Clinical Treatment. As a specialty office, it is my goal to make sure patients have an understanding of their treatment and help them to reach their goals.
---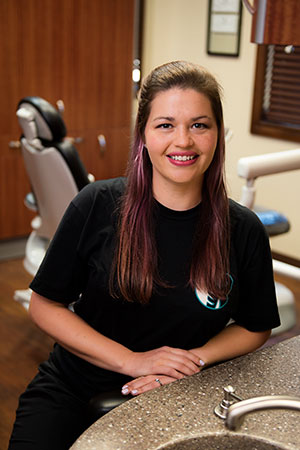 Katie
Periodontal Surgical Assistant
As a surgical assistant, taking care of patients is top priority. My goal is to ensure patients feel safe and confident with their decisions regarding their oral health. I want to reassure each patient prior to their procedure and help them understand how their treatment will benefit their oral health.
---
Kara
Dental Hygienist
As a dental hygienist, I am focused on working as a team with my patients. My goal is to educate, so that patients know how to be proactive with their oral health, so that together we can achieve the best possible results.
---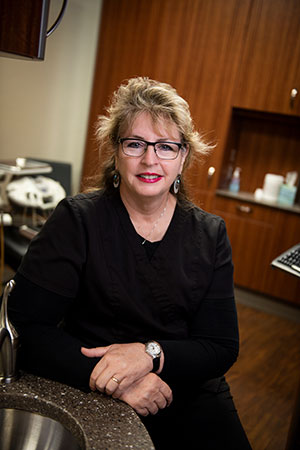 Gayle
Dental Hygienist
I make your teeth sparkle, along with helping you keep your tissue as healthy as possible. One of the best part of my job is visiting with patients. I have so many long time patients (20+ years) and feel like I know them like family.
---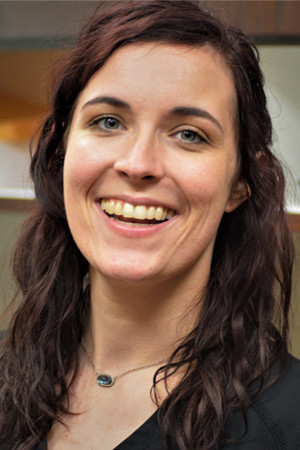 Emily
Periodontal Surgical Assistant
I am passionate about helping people and dedicated to providing patients with the highest quality care. I want patients to feel happy and confident with the smile we help them achieve. I love being a valuable part of our dental team and I'm willing to go the extra mile to help patients. My moto is, you're never fully dressed without a smile!
---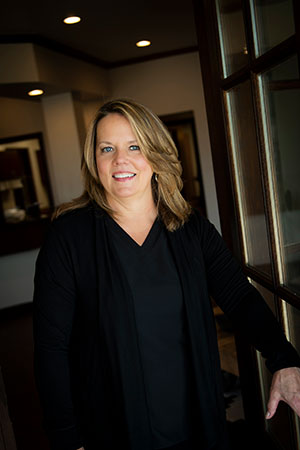 Tracey
Professional Relations Director
As our professional relations director, I build and support relationships with doctors and their staff while sharing what our practice has to offer. Marketing is where my education and heart tie together. We focus on the patient experience to ensure patients receive the best care while achieving great outcomes.